Mission
The mission of The Animal League is to reduce and prevent animal abuse, neglect and homelessness in our community and beyond.
What We Do
We:
act for the community as an advocate on behalf of animals.
provide for the well-being of animals who are abandoned, injured, subjected to unfair or cruel treatment, or otherwise in need.
provide shelter for these animals.
maintain a "no kill" policy.
serve the citizens and animals of our community by sponsoring related public health programs and upholding the laws enacted for their protection.
educate the public on responsible pet ownership including prevention of over-population by spay and neutering.
The Animal League started as a grassroots effort to rescue animals in Lake County. Since then we've just kept going. The Animal League is a no-kill shelter. We rescue pets from County shelters that are about to be euthanized, injured, or pregnant. We are often their last hope.
The Animal League is known statewide for its many unique and heart-warming success stories. Every animal that comes into The Animal League's care receives the best routine and specialized veterinary care, is spayed or neutered, and microchipped.
Our Story
Despite the remarkable growth and change over the years, The Animal League has never lost sight of its original goal – to maintain a no kill policy while helping the abused, abandoned, and neglected animals in the community.
Financials
The Animal League is proud of the way we utilize our limited resources with care. We operate a full scale adoption center and thrift shop and are very conscientious and thrifty about spending. We cut coupons, price comparison shop, and recycle and reuse when possible.
We are a registered 501(c)3 nonprofit, charitable organization operating on the generosity of the community. Our Federal Tax ID is 59-2949848. A copy of the official registration (#CH2848) and financial information may be obtained from the Division of Consumer Services by calling toll-free 1-800-435-7352 within the State. Registration does not imply endorsement, approval, or recommendation by the State.
The Animal League does not receive funding from any governmental entity. Our main source of income is through our Thrift Shop which is operated almost entirely by volunteers and most importantly donations from kind people who care about the well being of homeless pets.
Our Adoption Center also operates with the assistance of volunteers and a minimal staff that you will see are dedicated to the animals. The Animal League is listed on GuideStar. We are proud of our hard work and careful allocation of funds and we encourage you to ask us questions.
History
The Animal League was established in 1988 to help the abused, abandoned, and neglected animals of Lake County. Started on a non-existent budget by a small group of animal lovers committed to a no-kill policy, the organization soon became an important presence in the growing South Lake area. Our organization places approximately 1,000 pets in loving homes each year.
Adoption Center Kennels
In 2020 we increased kennel sizes by two-fold in both our adoption room and in our new arrival areas. This was imperative to ease the mental stress of pets coming for their temporary stay with us. We also had new, state-of-the-art flooring installed inside of the kennels.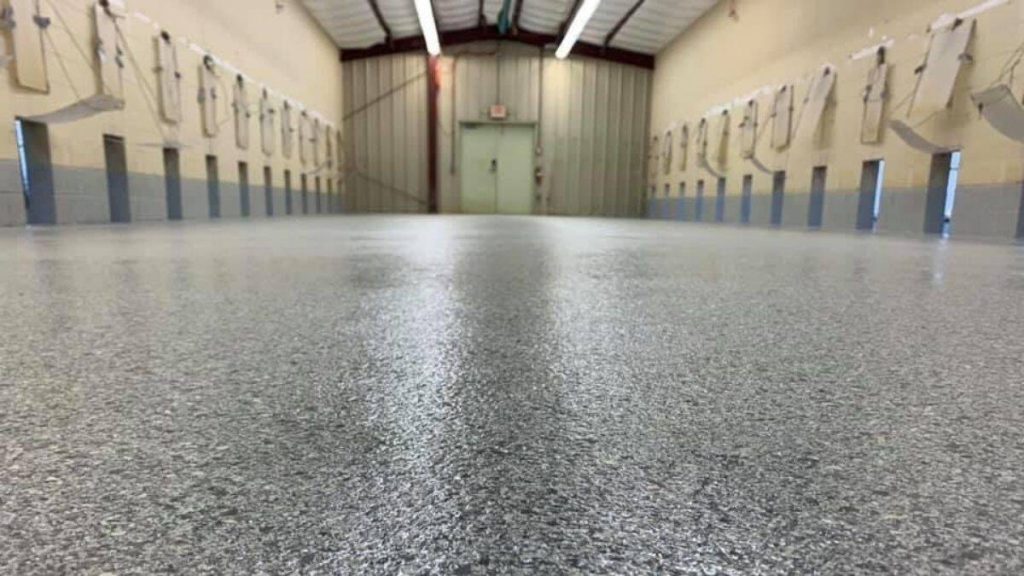 Since its inception The Animal League relied on a system of foster homes to handle the care, feeding, and socialization of the animals that come its way. While this system had certain advantages, it was always The Animal League's goal to build a centralized permanent animal shelter adoption center to meet the challenges of a growing Lake County population. On October 9, 2010 the doors to The Animal League's adoption center opened.
Kennel

Murals

In 2020, we had a wonderful mural artist donate his time and resources to paint two large murals on the walls above the kennels. The theme was "what a dog dreams of," and is complete with visions of playing in the grass with a family, waiting for kids at the school bus, playing fetch, and more.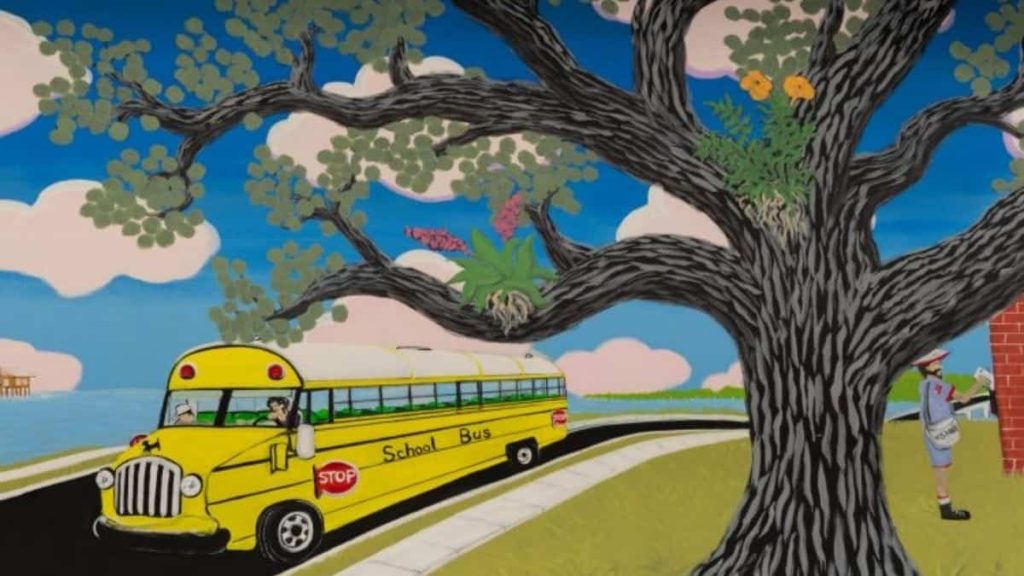 We rescue about 1,000 cats and dogs from euthanization every year. Upon arrival to our animal shelter, every pet is placed into our on-site New Hope Intake Center for a vet assessment and a quarantine period. Standard care includes a wellness exam by a vet, appropriate shots and vaccines, a registered microchip, preventative medicines, and a spay/neuter surgery. If, upon arrival, our vet determines a pet has a contagious disease or injury, the pet is transferred to our Loos Recovery Center, also on campus, for treatment. As we take in abandoned, abused and neglected pets, these diseases often include: upper respiratory infections, skin disease and severe parasites. We also take in broken bones, pregnancy, and musculoskeletal injuries. These cases are typically transferred to our in-home foster care units. Donors to the Sunshine Fund help us to afford these rescues.
Loos Recovery Center
The Loos Recovery Center and New Hope Arrival Units provide safe quarantine for new arrivals, as well as an area for dogs and cats who are arriving ill to receive treatment and recover before being placed into the main kennels for adoption.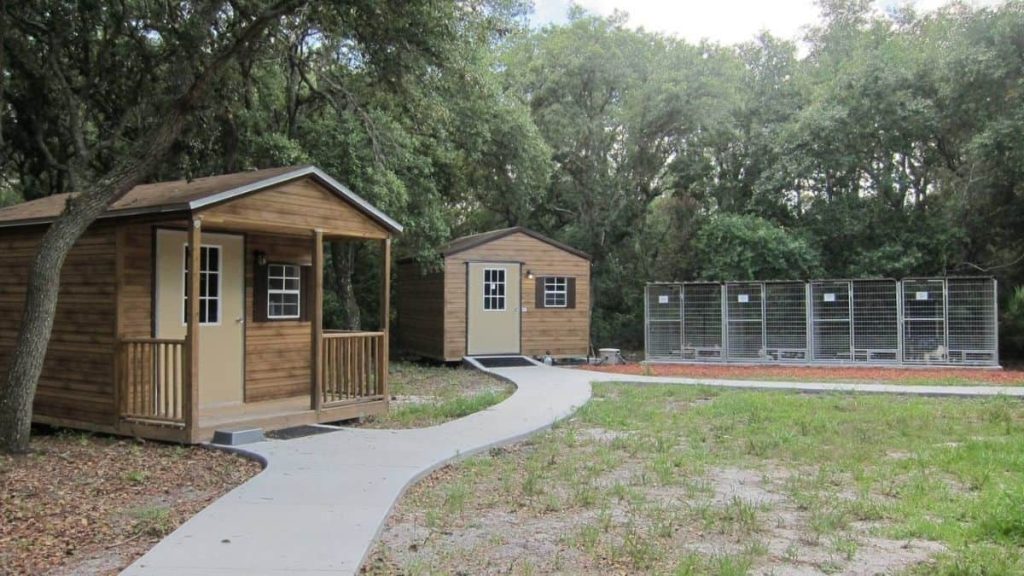 The average cost of care for a pet with minimal medical needs entering our doors is $550. This does not include all of the major medical cases we bring in every month such as broken bones, skin disease, etc.
Despite the remarkable growth and change over the years, The Animal League has never lost sight of its original goal – to maintain a no kill policy while helping the abused, abandoned, and neglected animals in the community.
Looking Ahead
The expansion includes the Susan Sherman Nursery which will provide a safe and quiet place for mommas and babies after their initial foster period. It will also introduce a bigger prep area, commercial laundry units, dishwasher, expanded medical room, and for all of you, individual quiet meet and greet rooms to meet your new furry family member. Other plans include a sanctuary spot for pets who come in that are semi-feral, but still loving and adoptable. As they take much longer to find homes, we want to give them a home-type environment where we can provide safe training of their house skills and ease their fears. Since we receive no government funding, we must rely on the generosity of our supporters. Please contact us for more information if you are interested in learning about naming opportunities or in making a large donation toward our Adoption Center campus expansion projects.