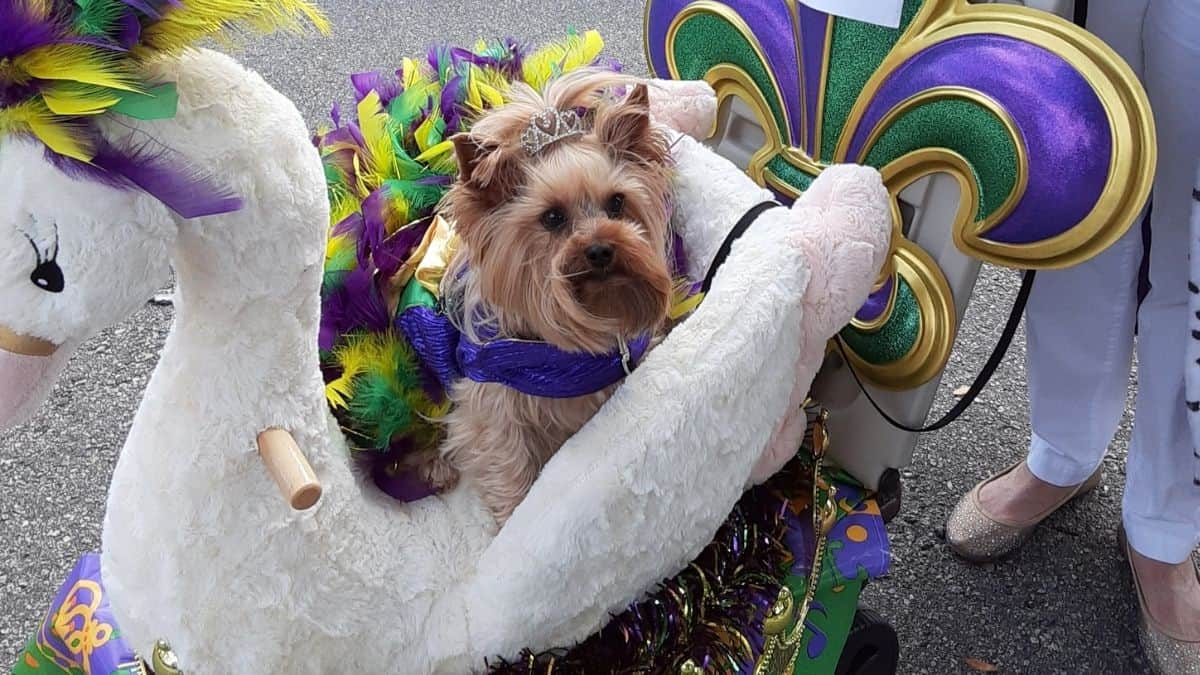 The Animal League Presents Leesburg Mardi Gras Pet Parade 2023
Be part of the historic, annual Leesburg Mardi Gras Pet Parade presented by The Animal League. This highly anticipated parade is a fun event that community pet owners look forward to each year.
Details
All pets are welcome!
Registration starts at noon at the parking lot located at Orange Ave. and Main St.
Parade starts at 1:30 p.m. at 9th St., traveling East on Main St. to 3rd.
All pets may take part in the parade. You must register to take part in the judging.
Judging Categories for 2023
Best use of Beads (new this year!)
Best Decorated Pet Transport Device (new this year!)
Best Mardi Gras Pet Krewe (new this year!)

Registration Fees
$20 for one category paid onsite
$5 each addition category
All entries are automatically entered in the People's Choice
We hope you will join us for this fun event being held on February 11, 2023 during the Mardi Gras Celebration in Historic Downtown Leesburg.